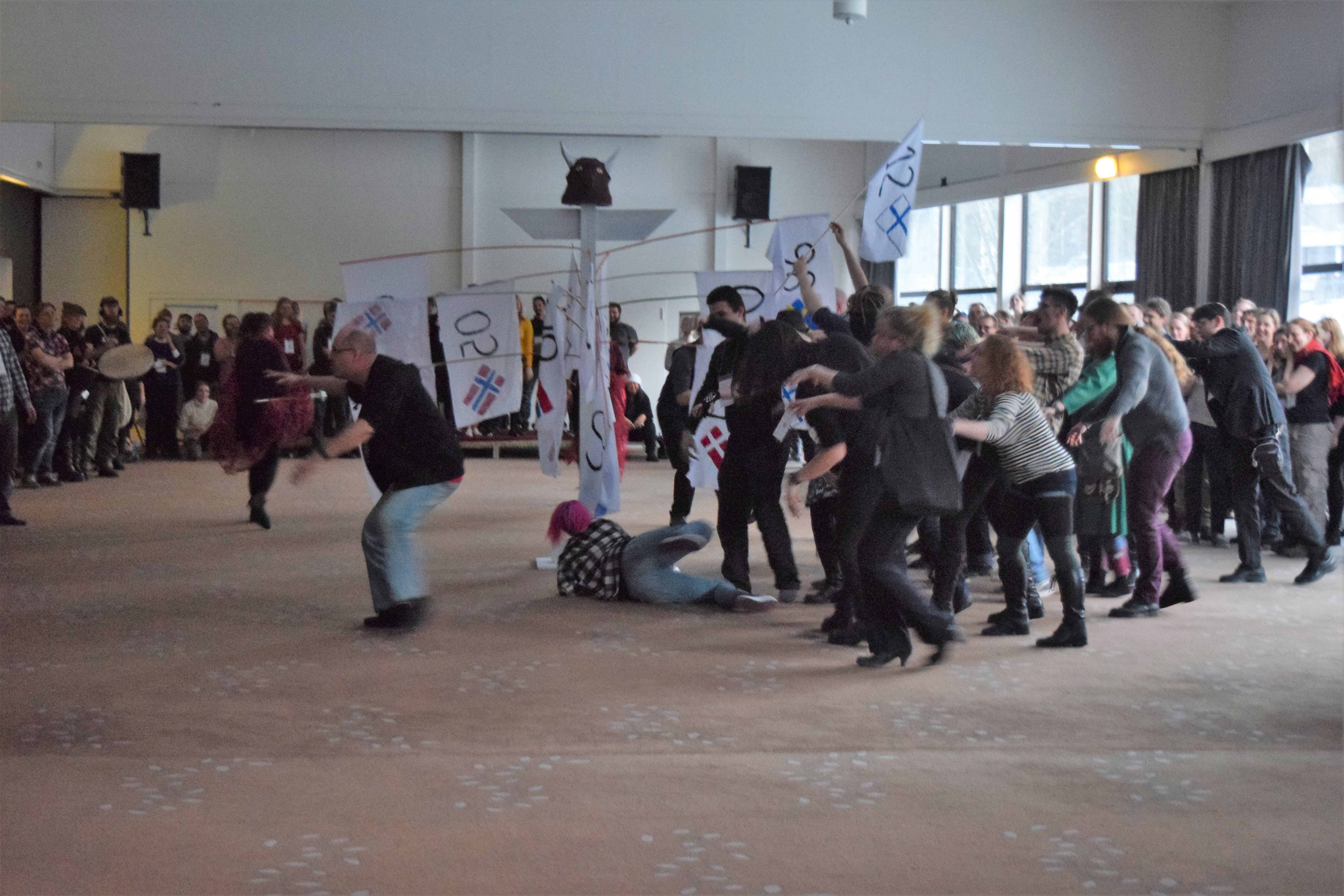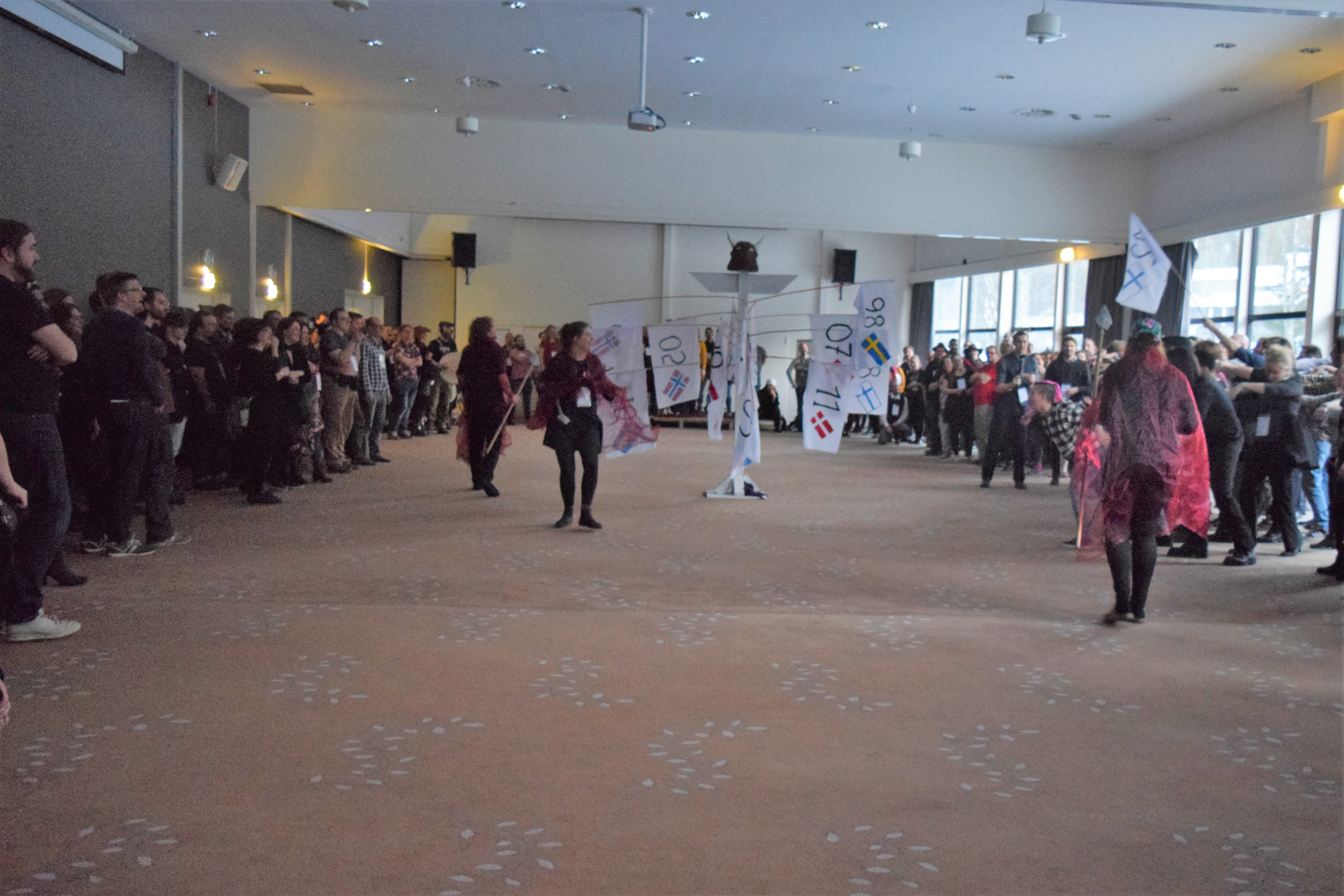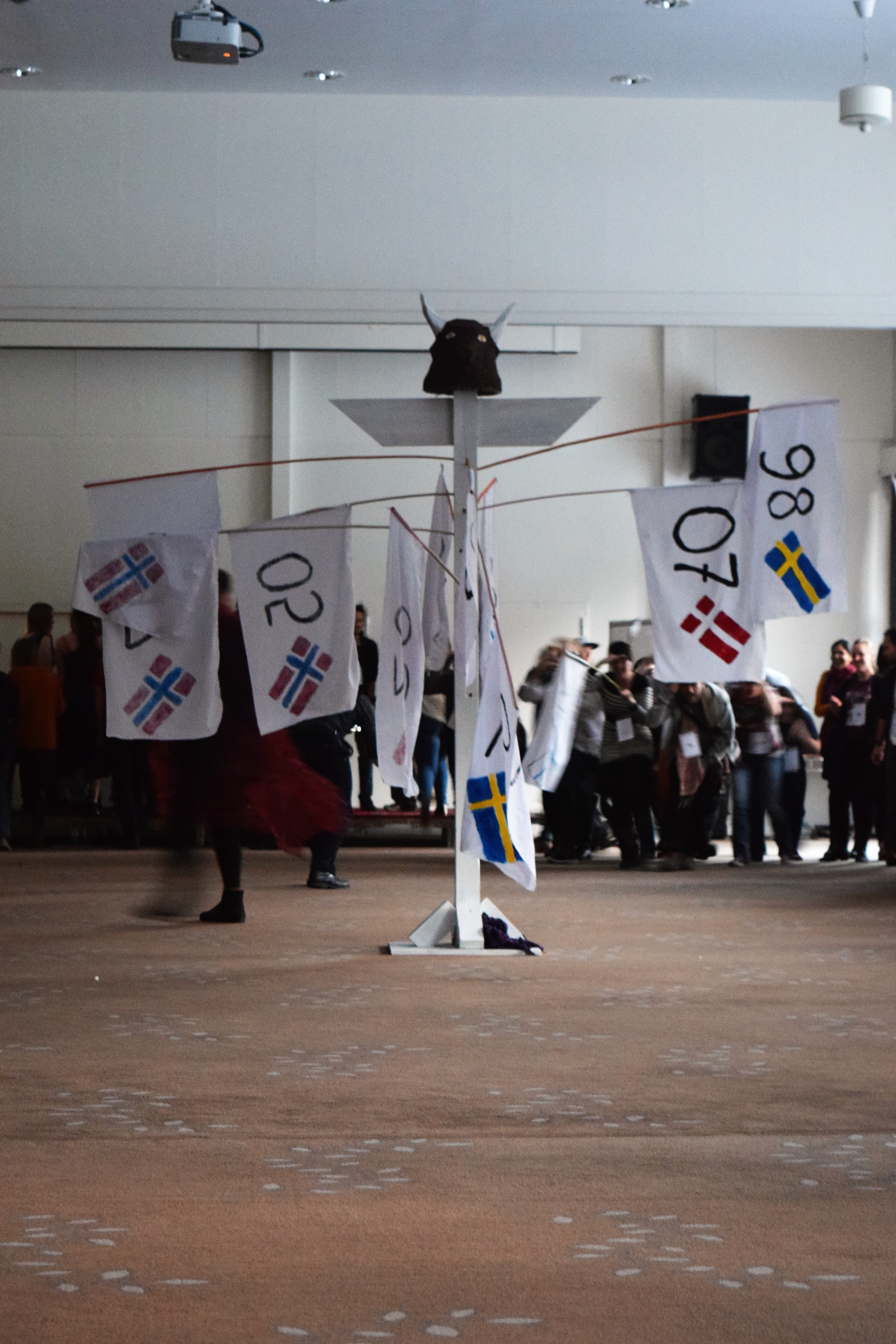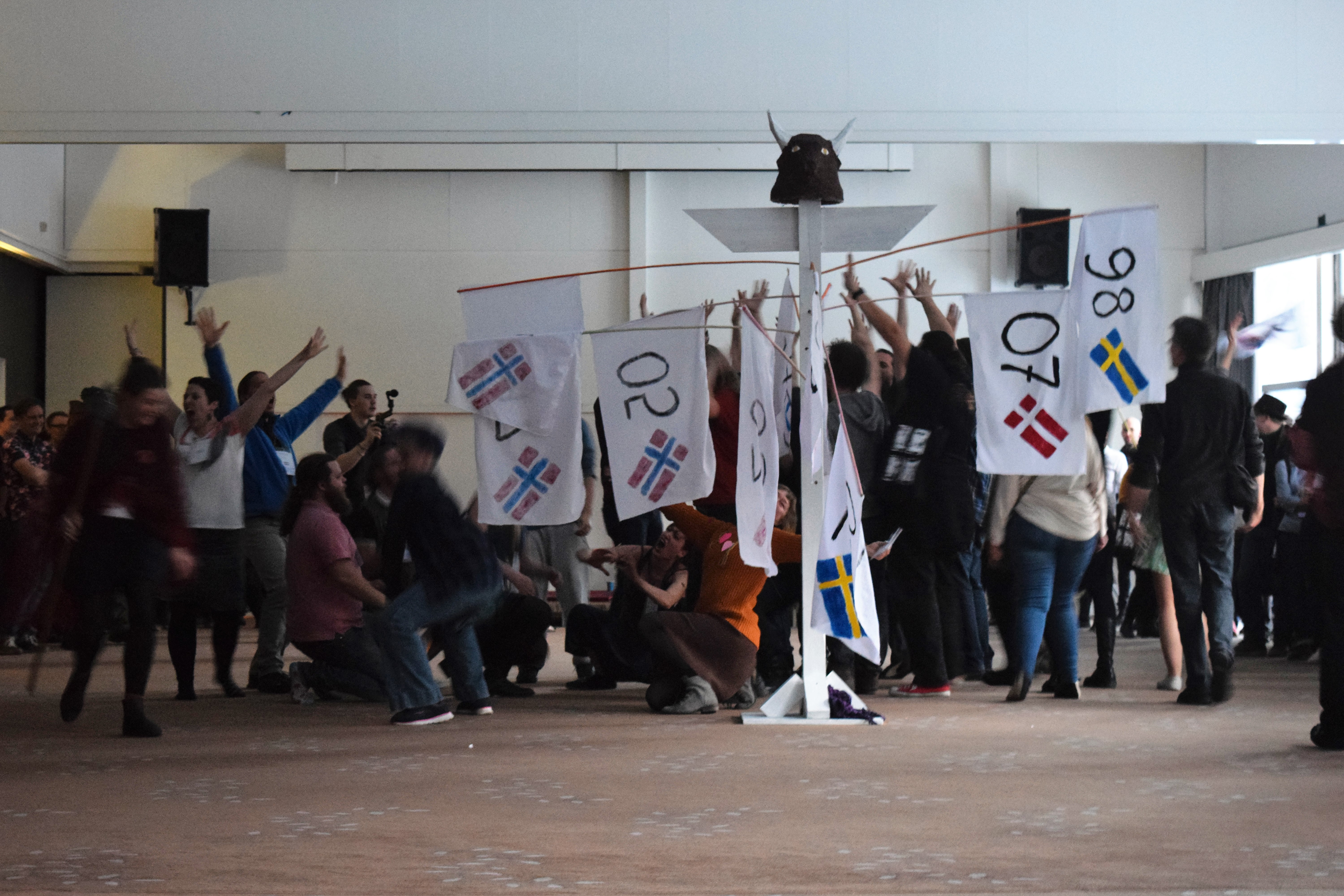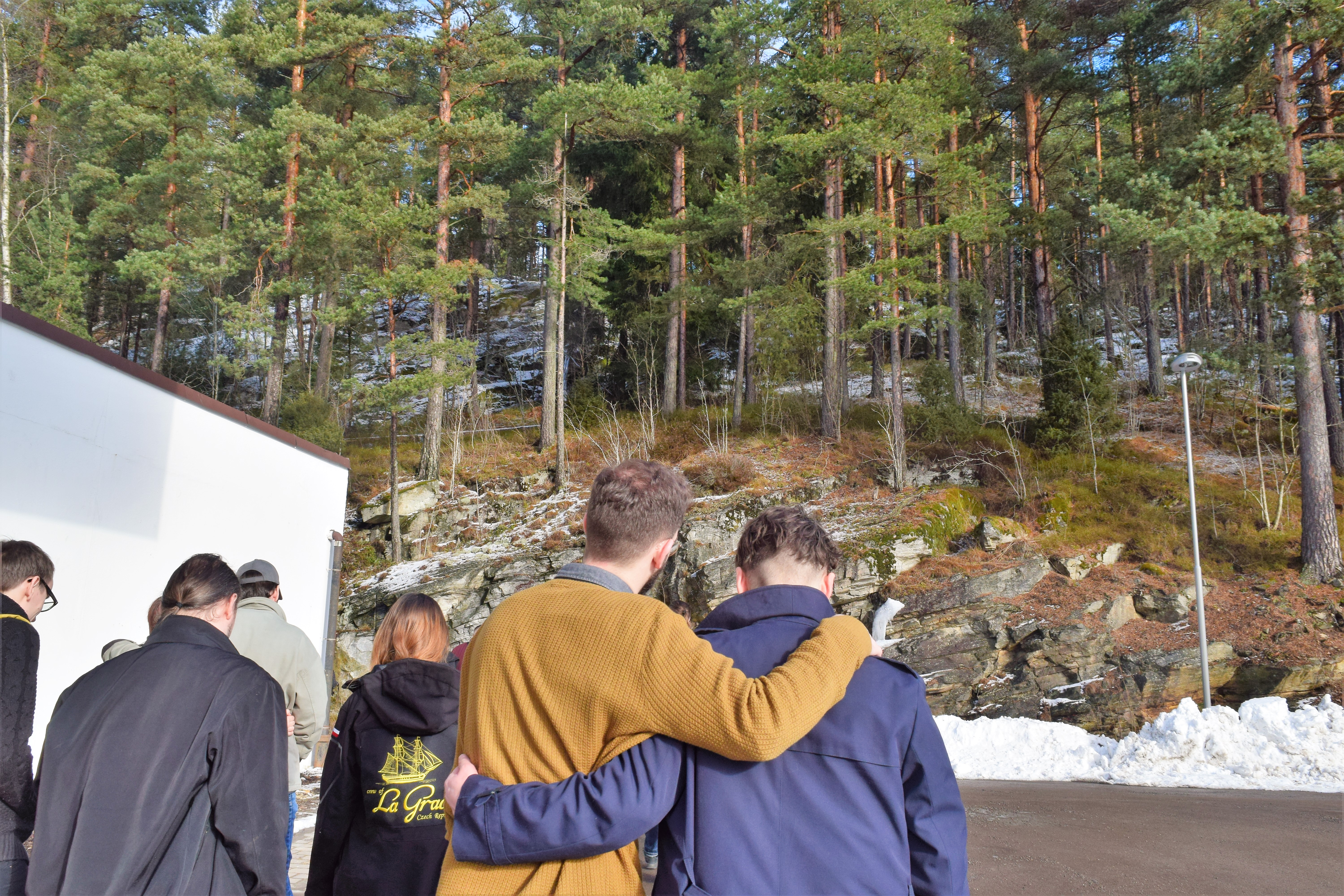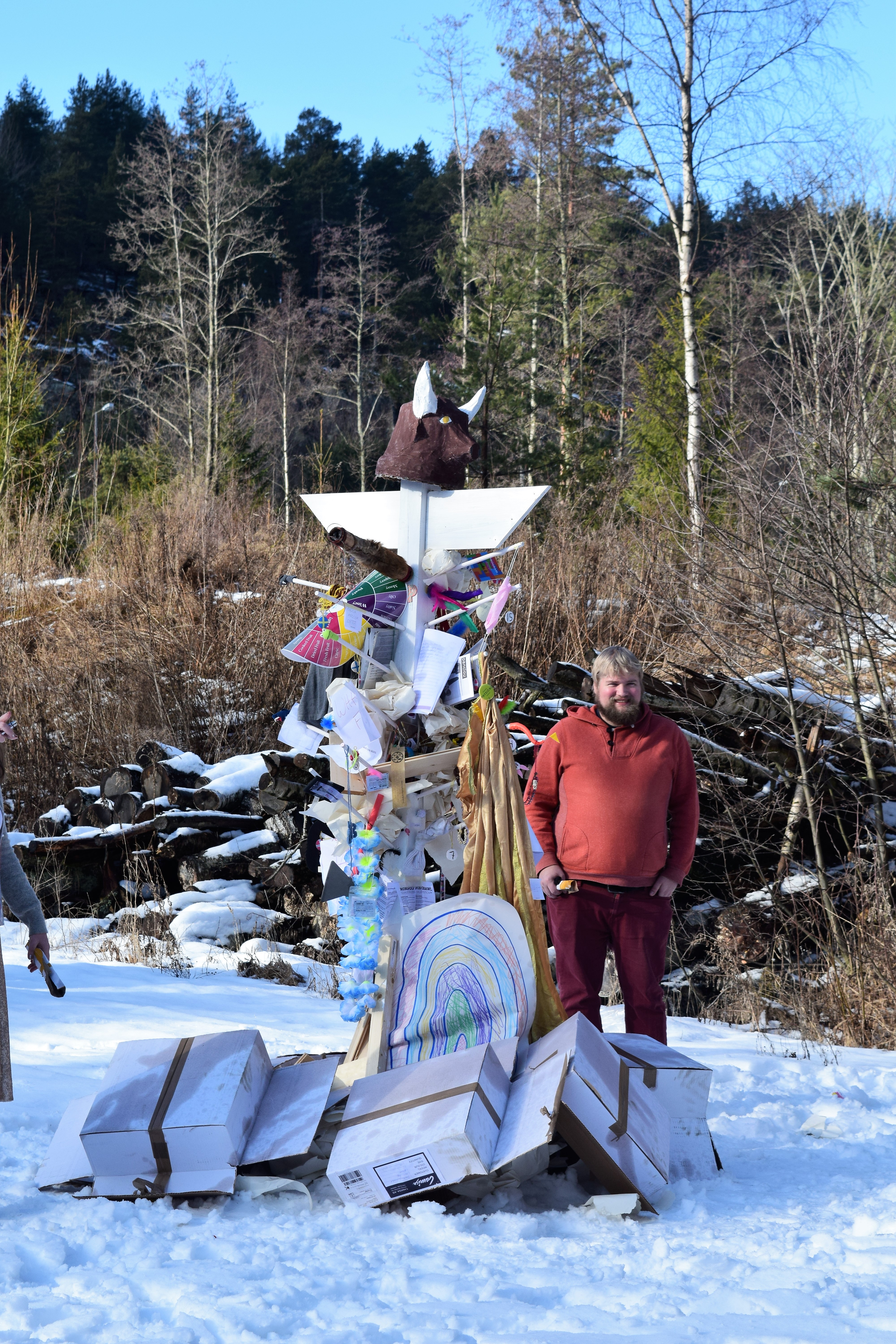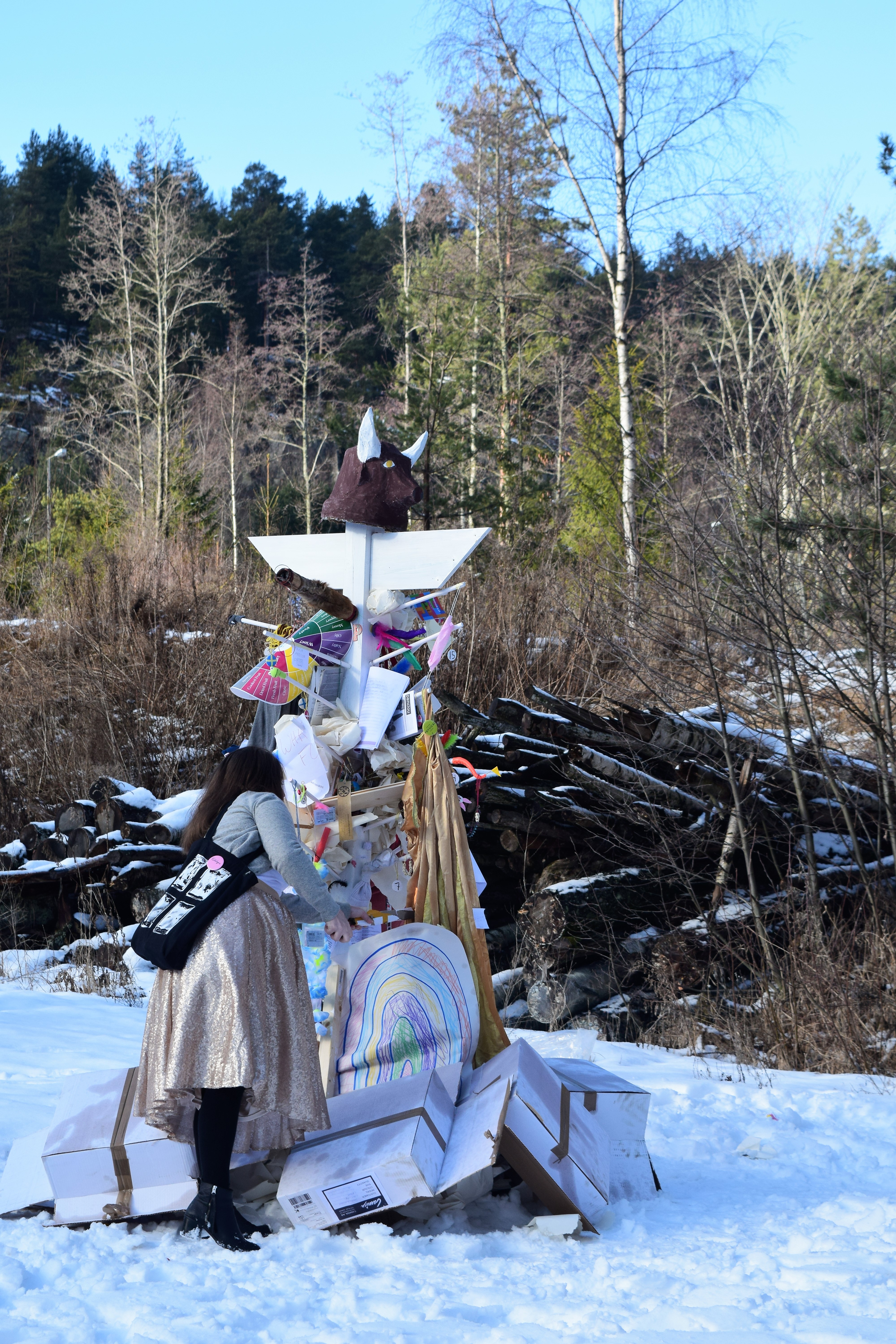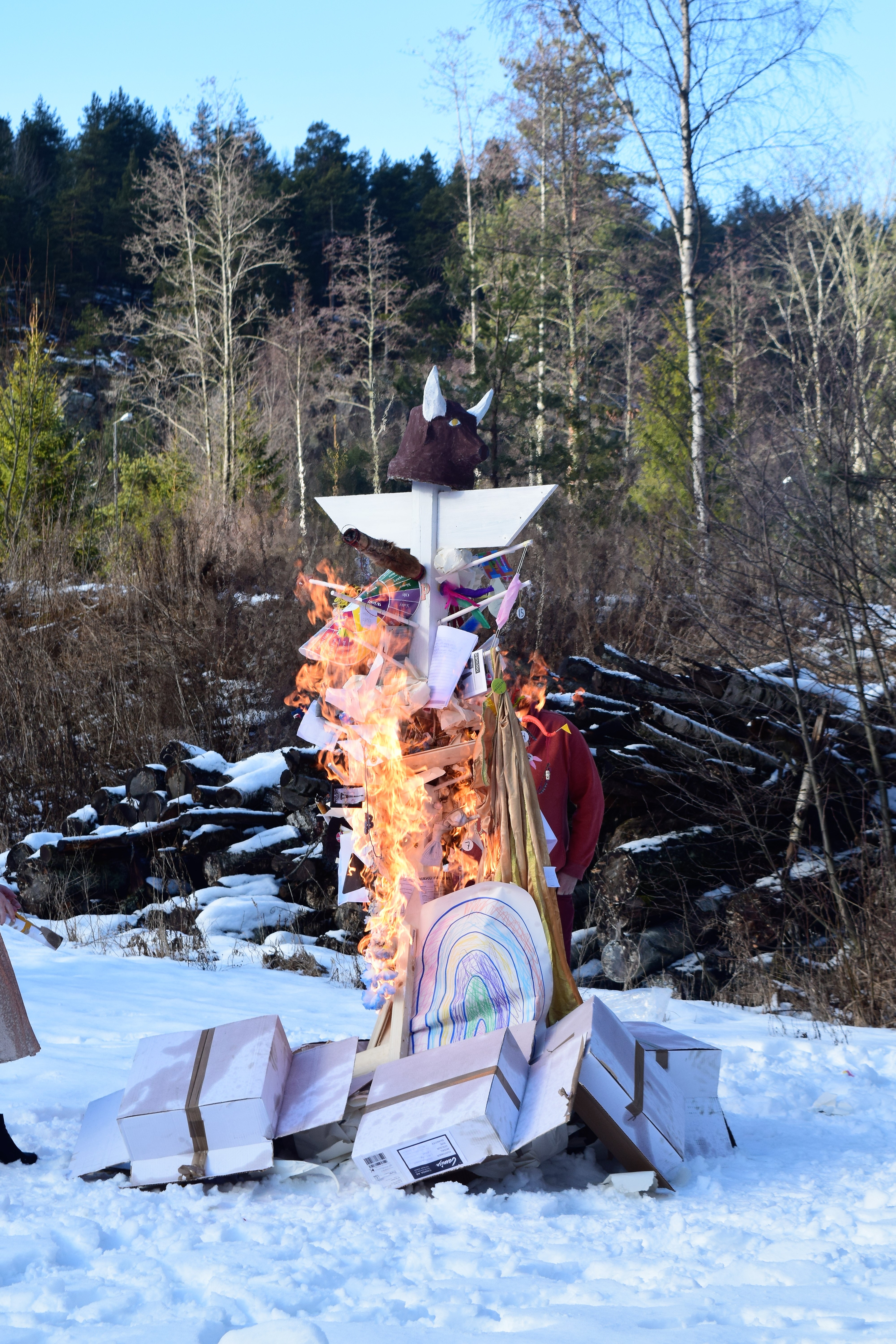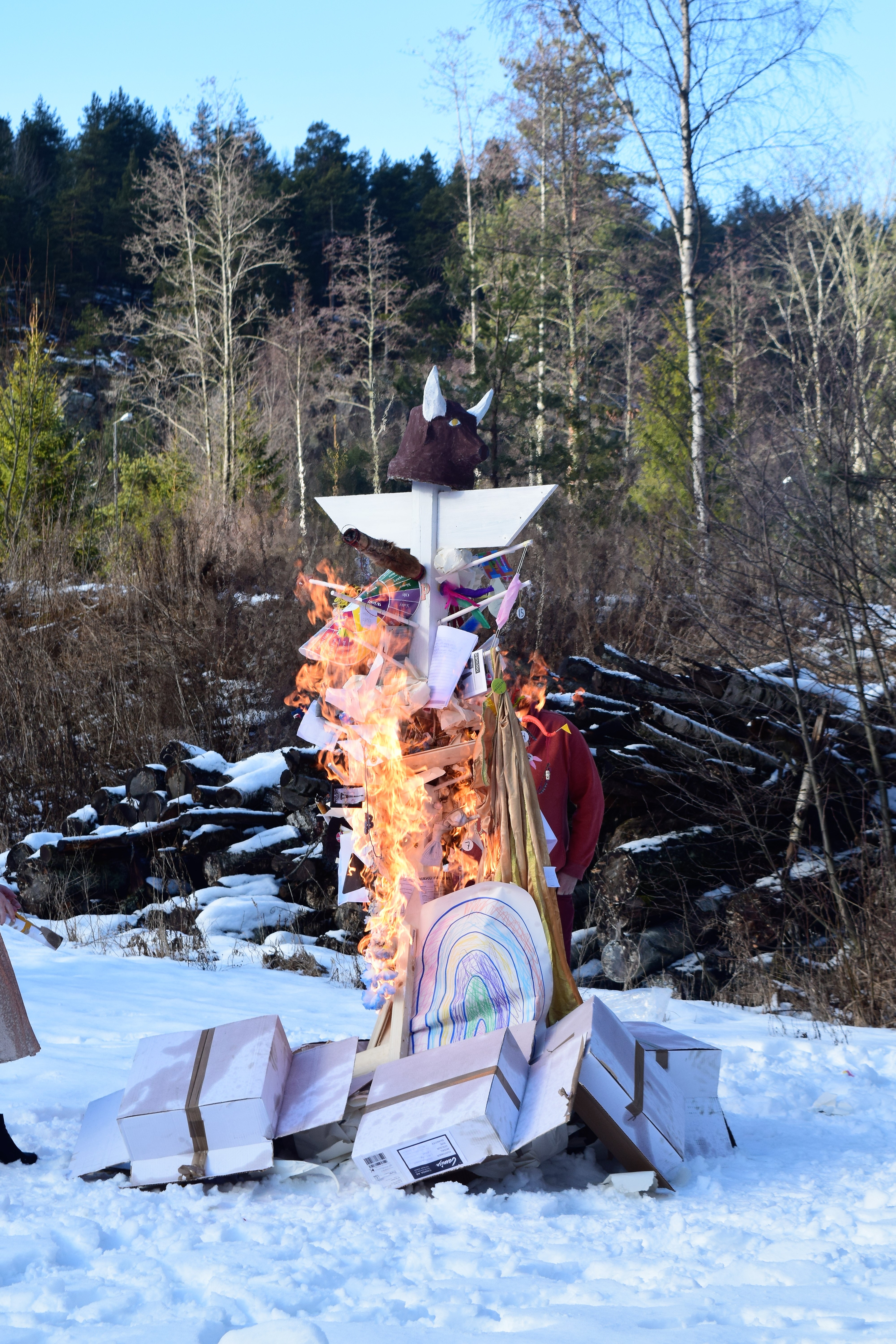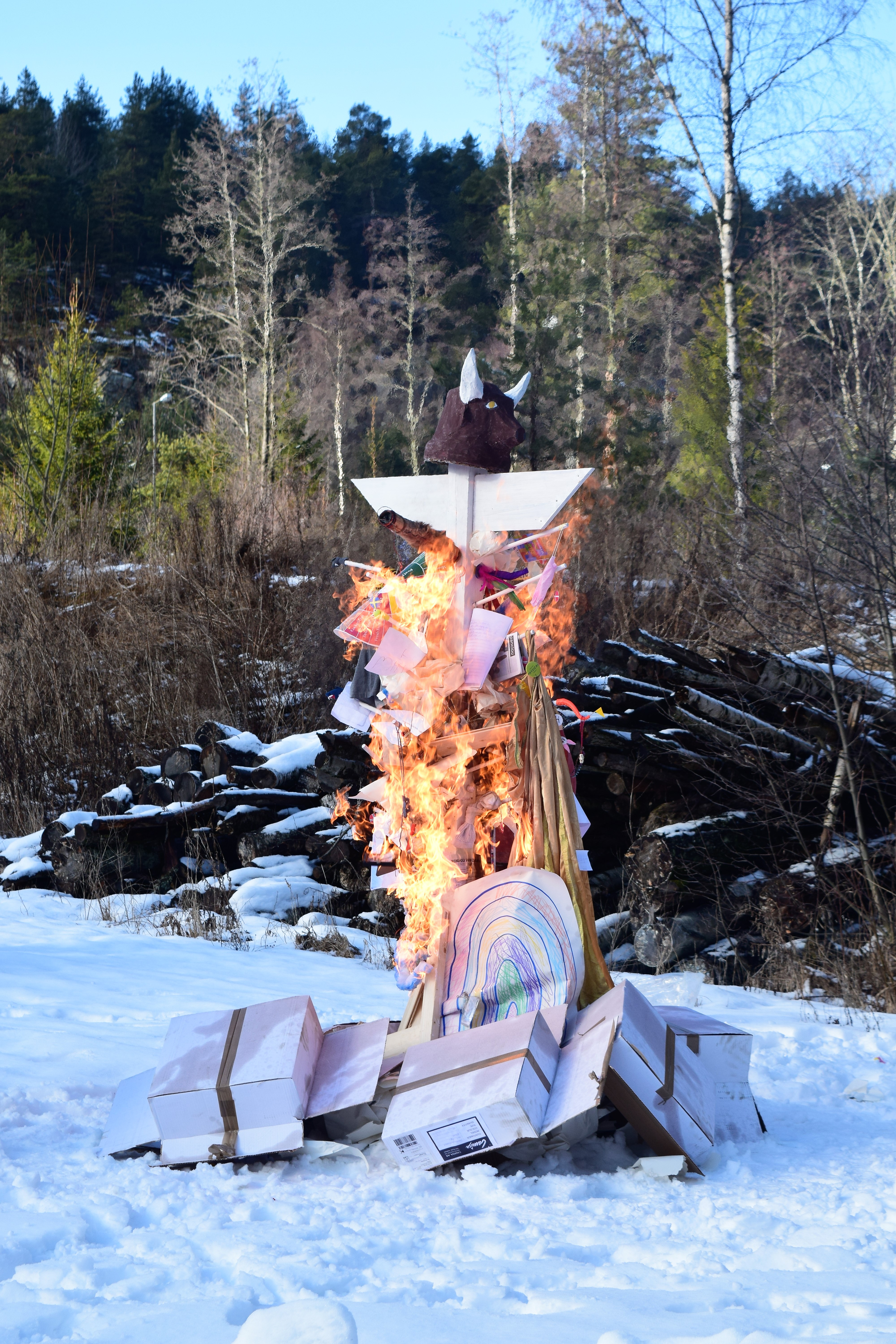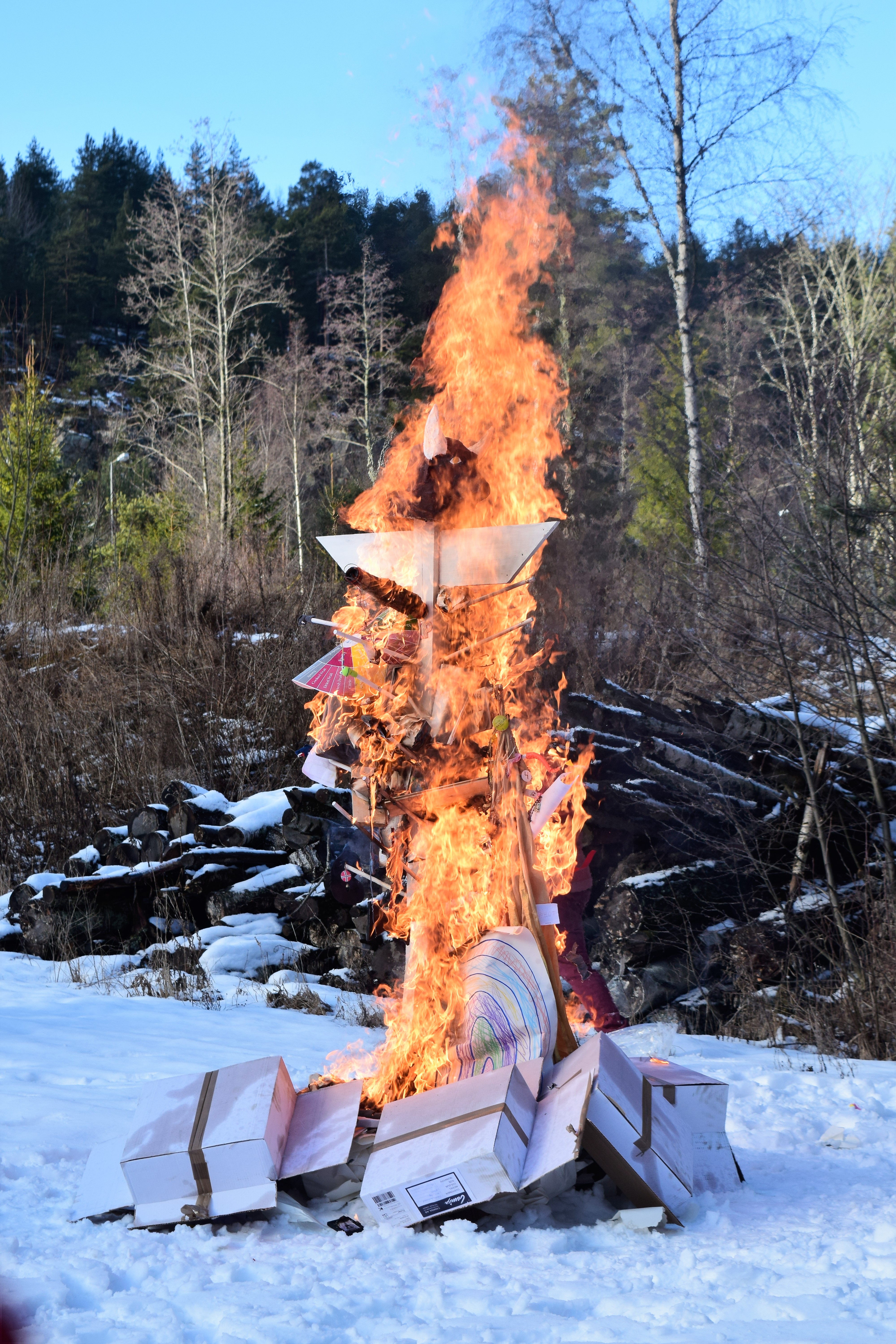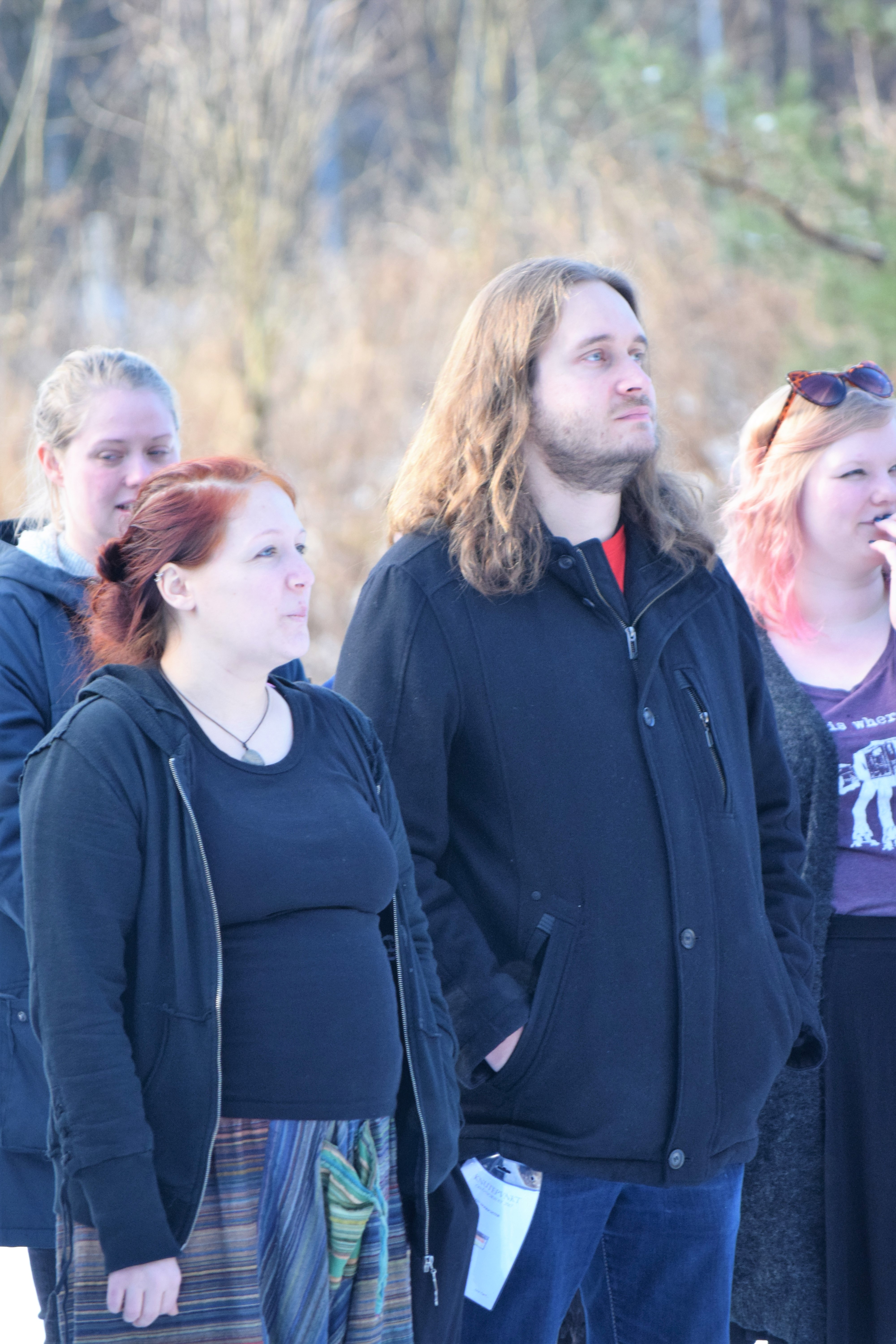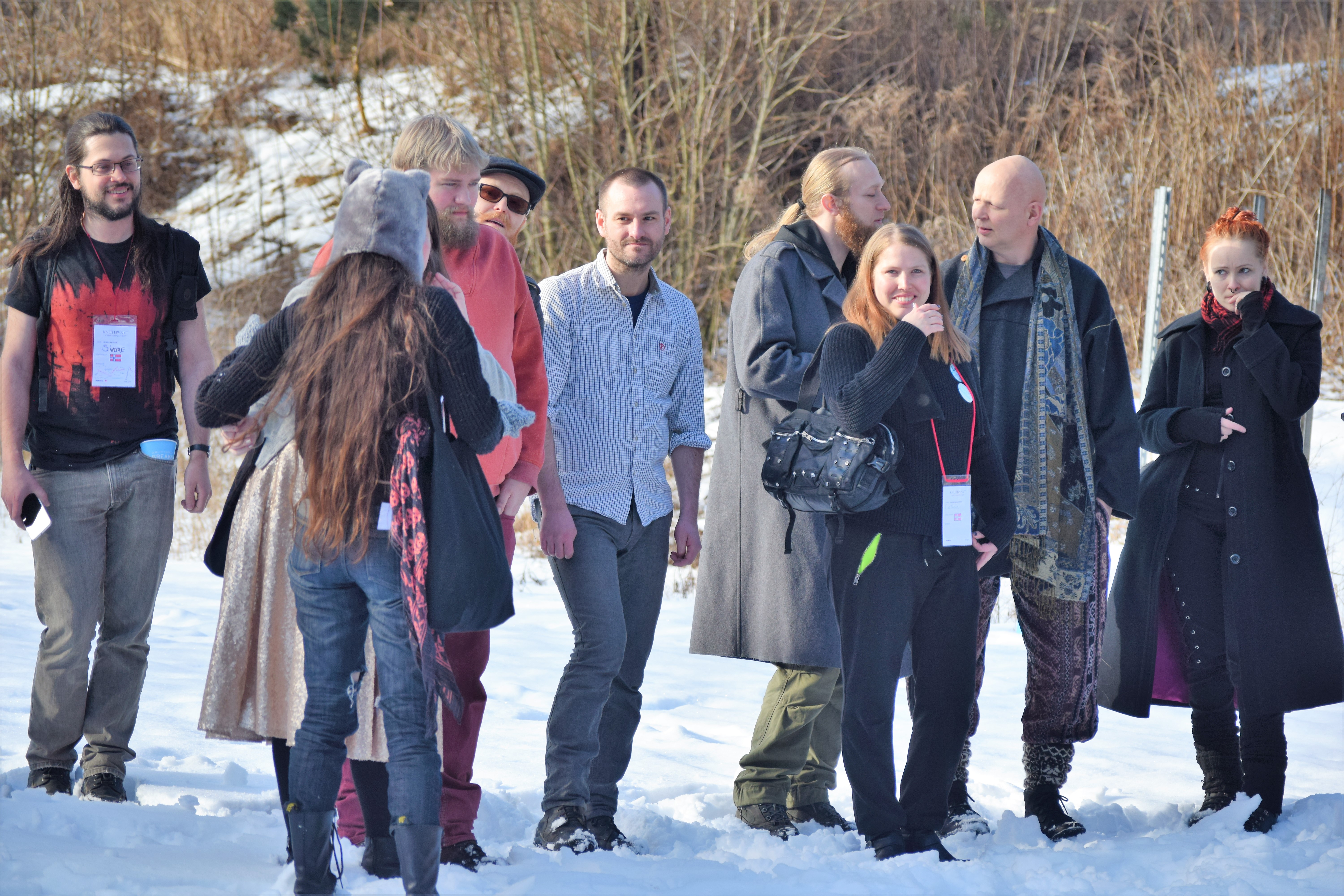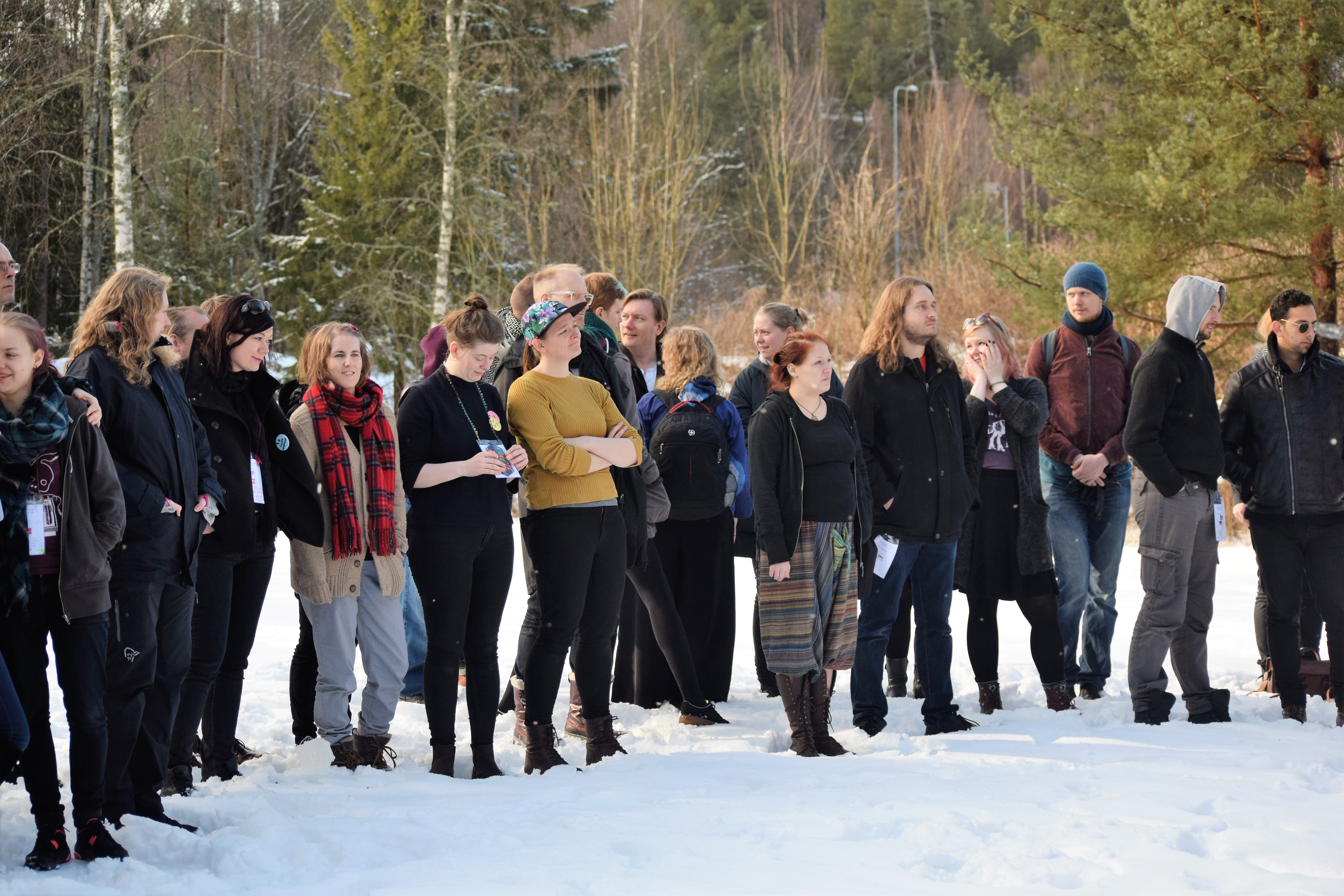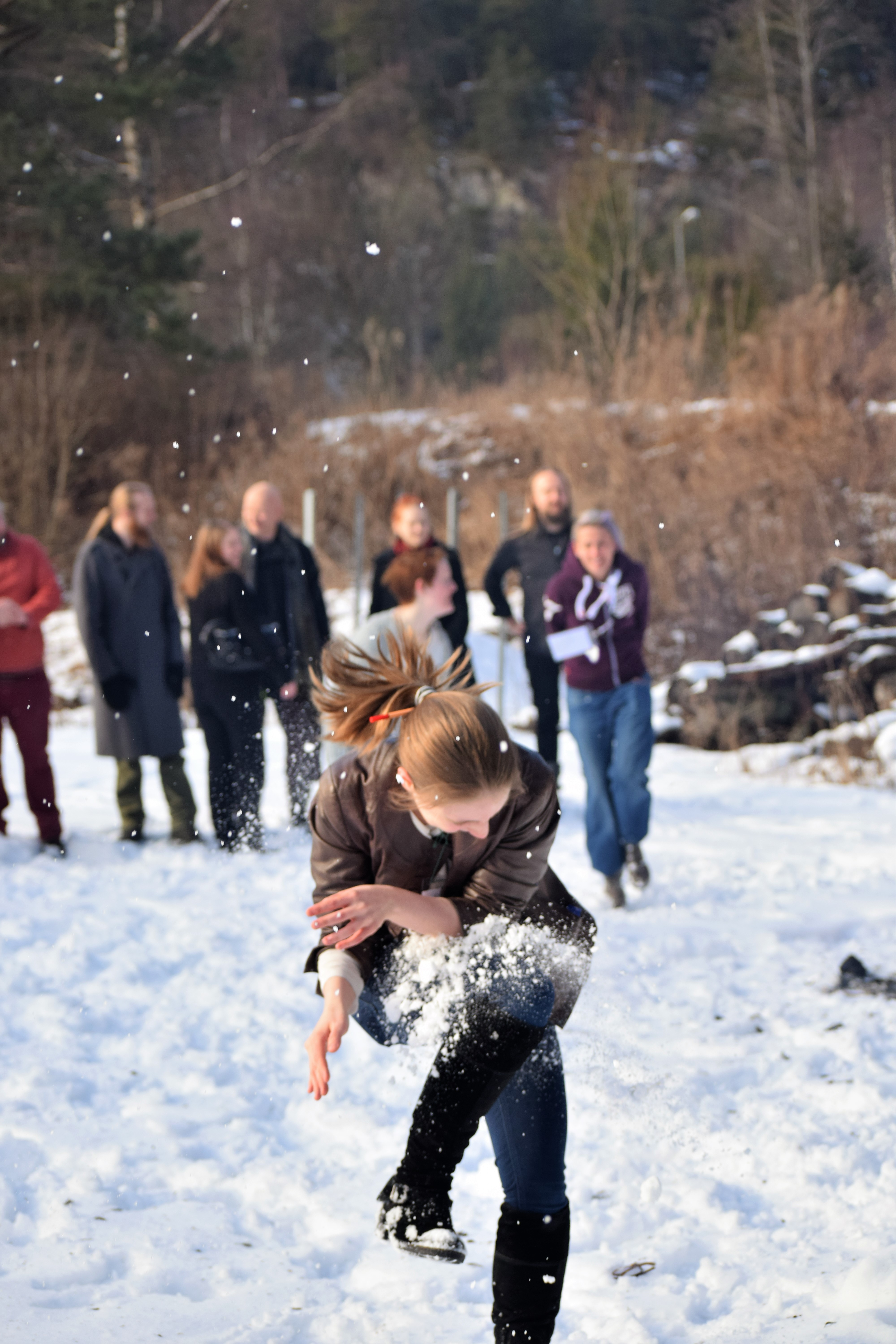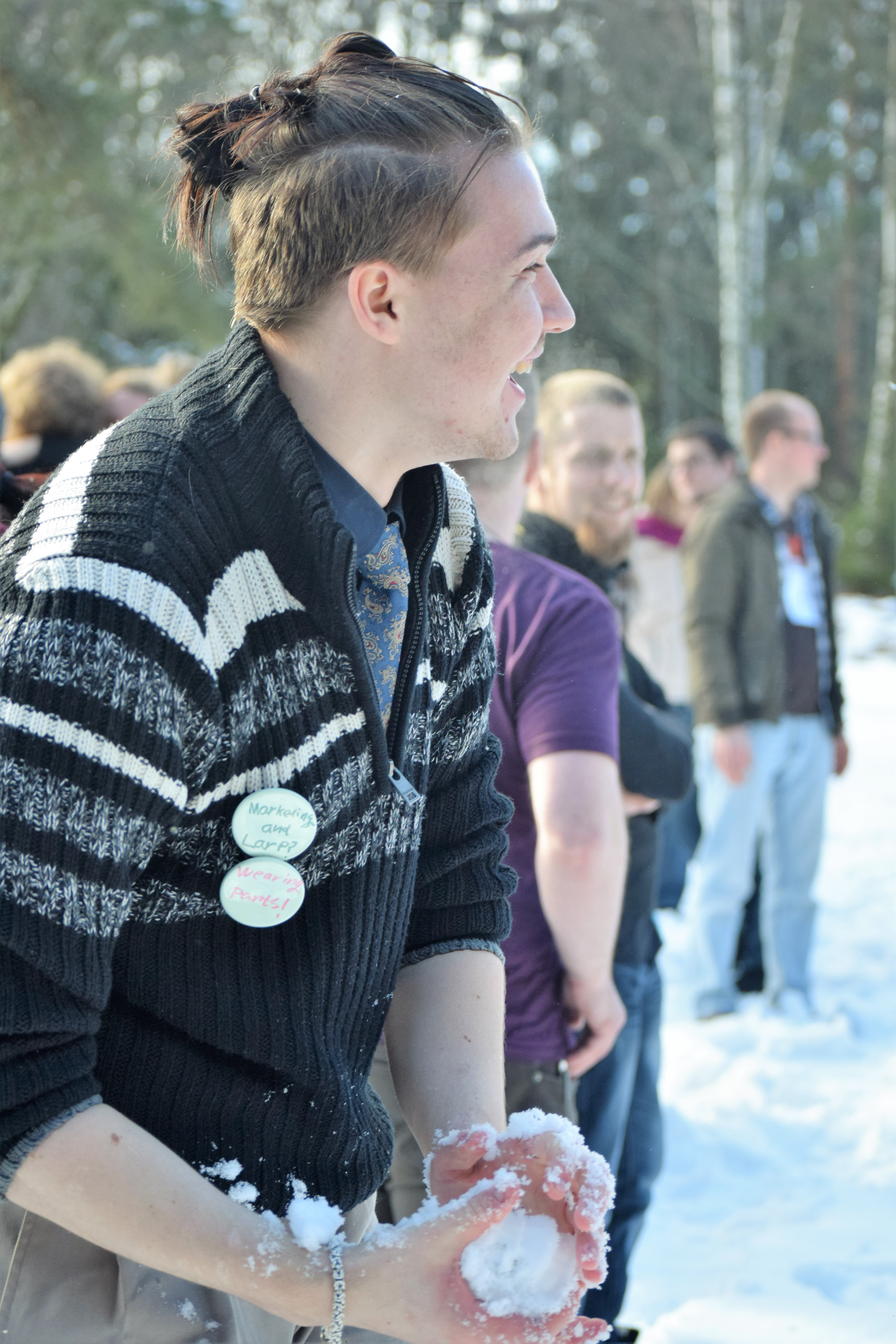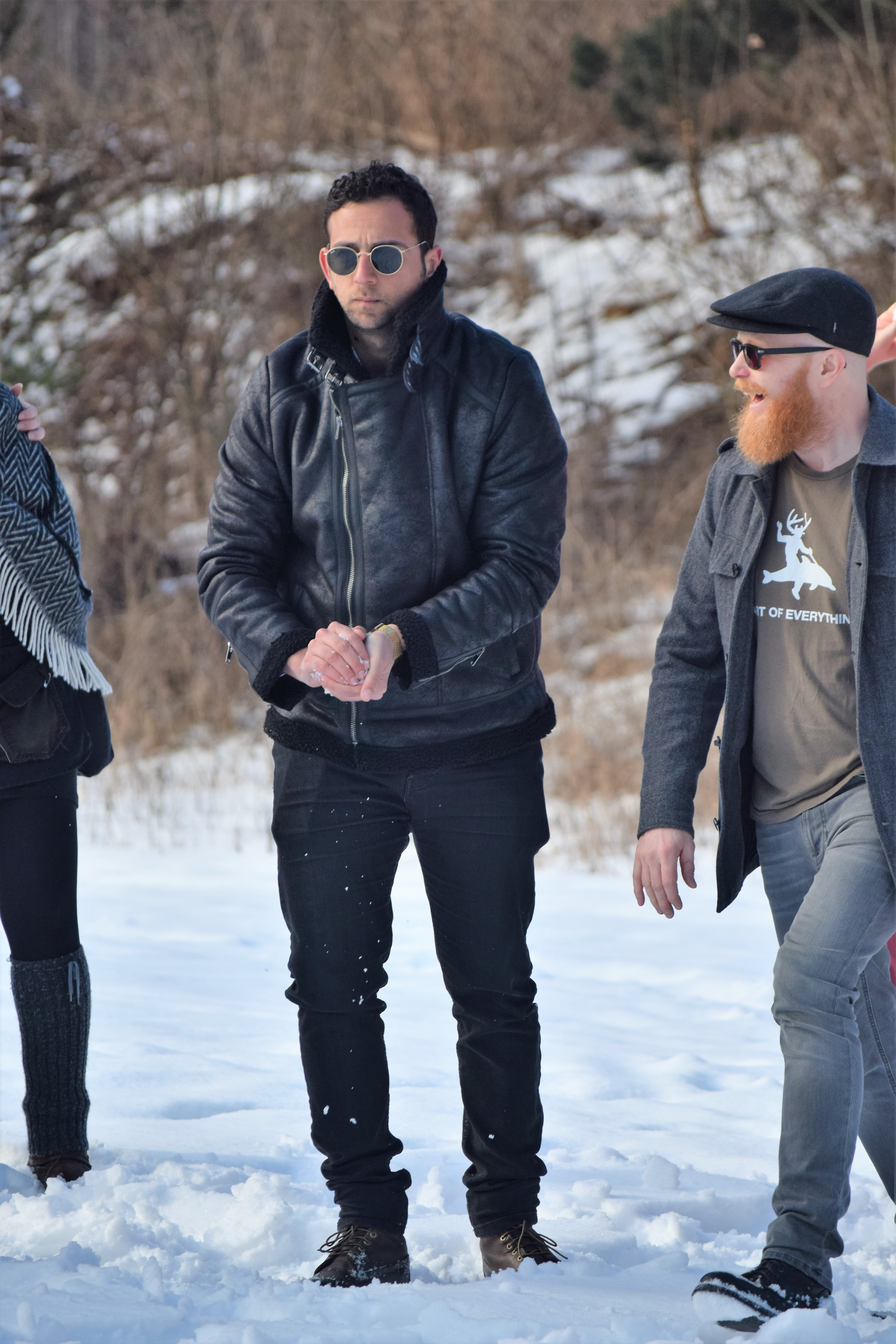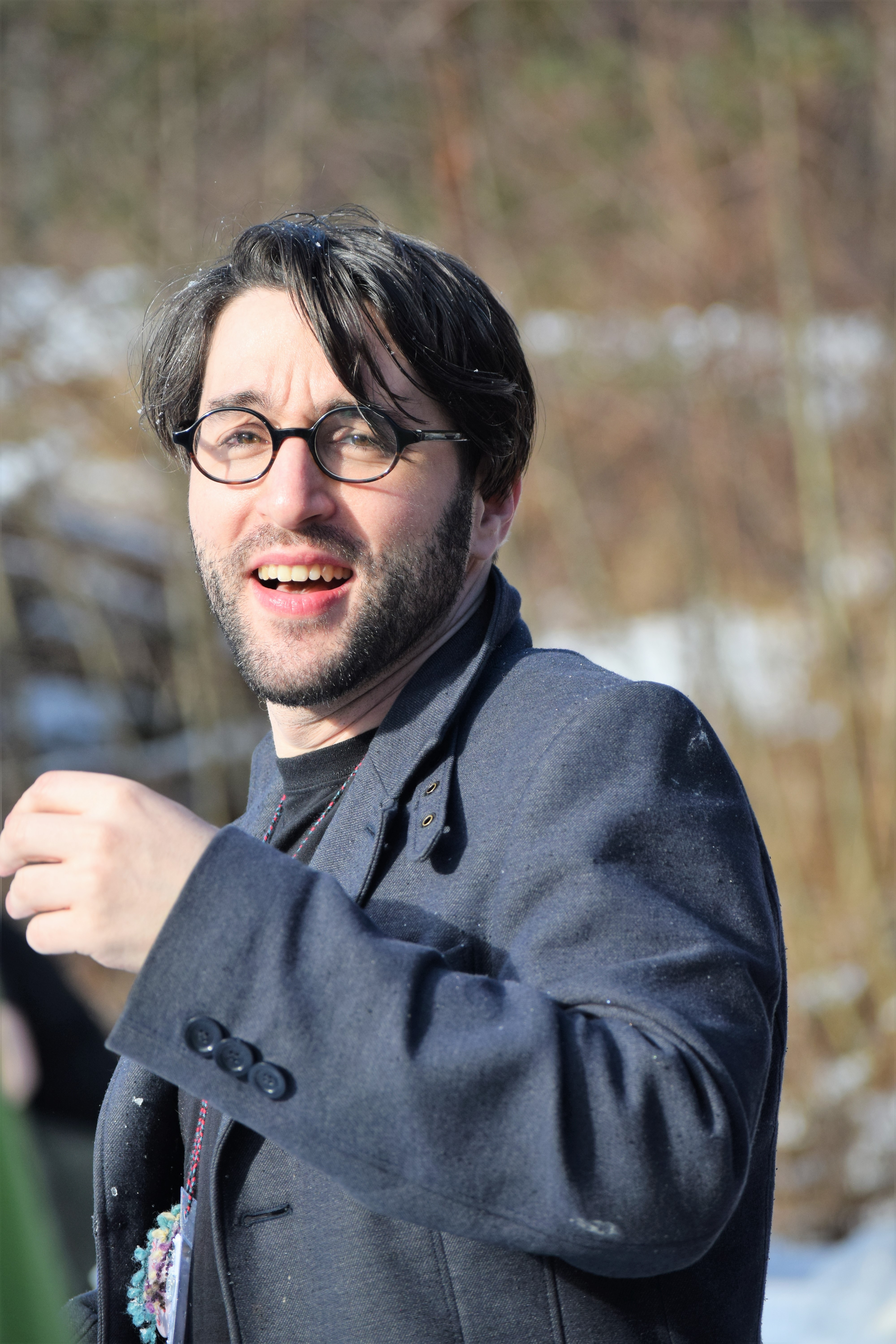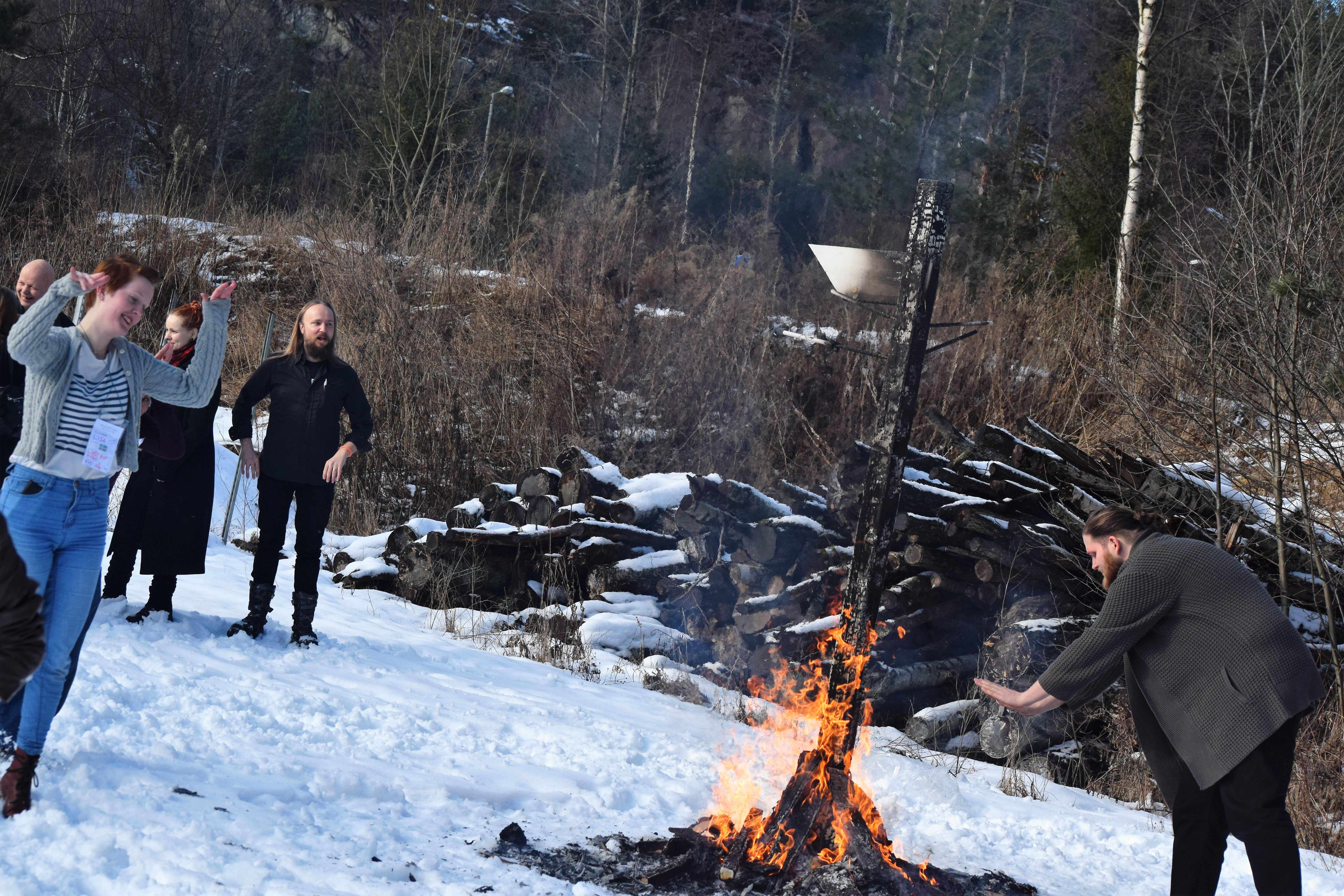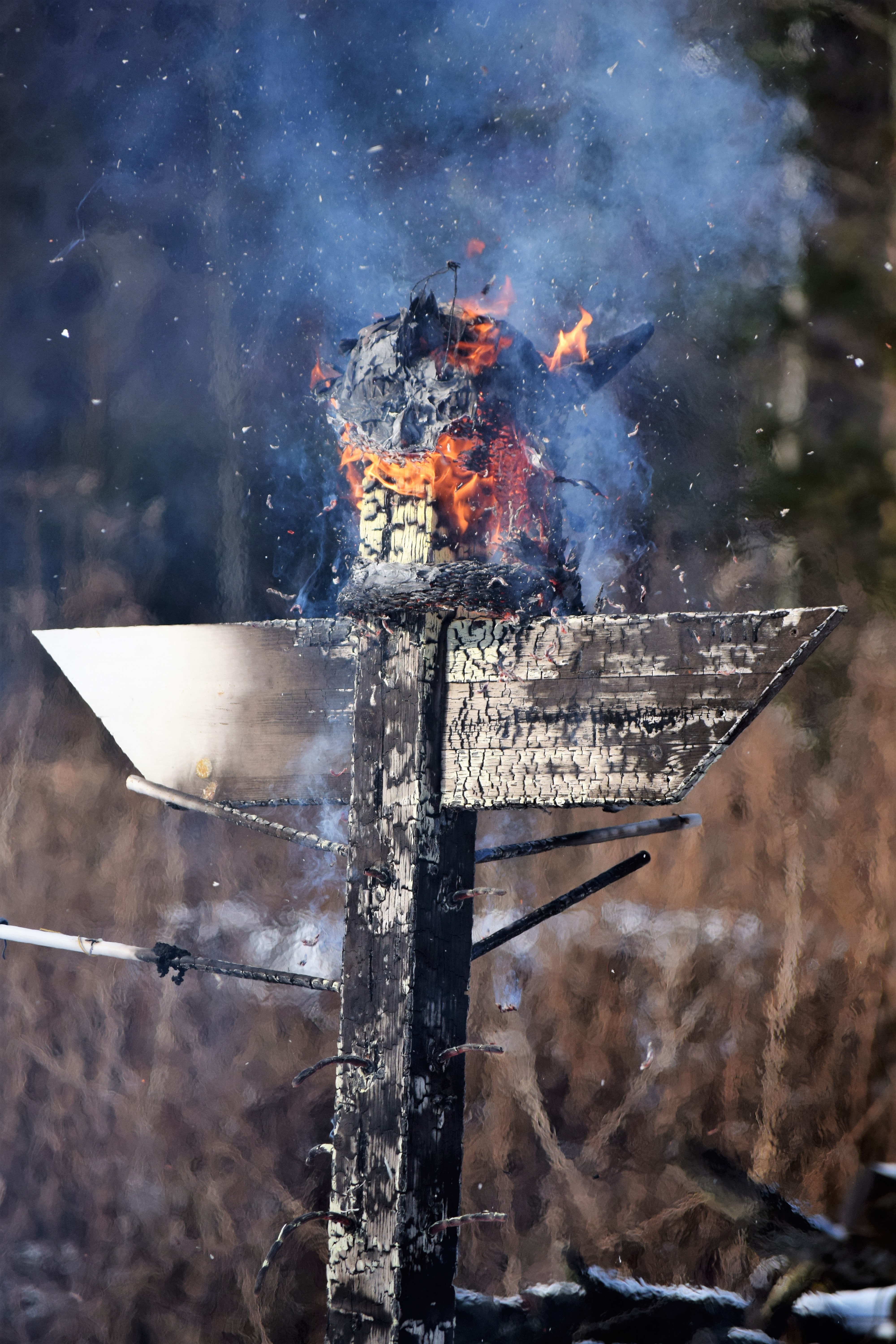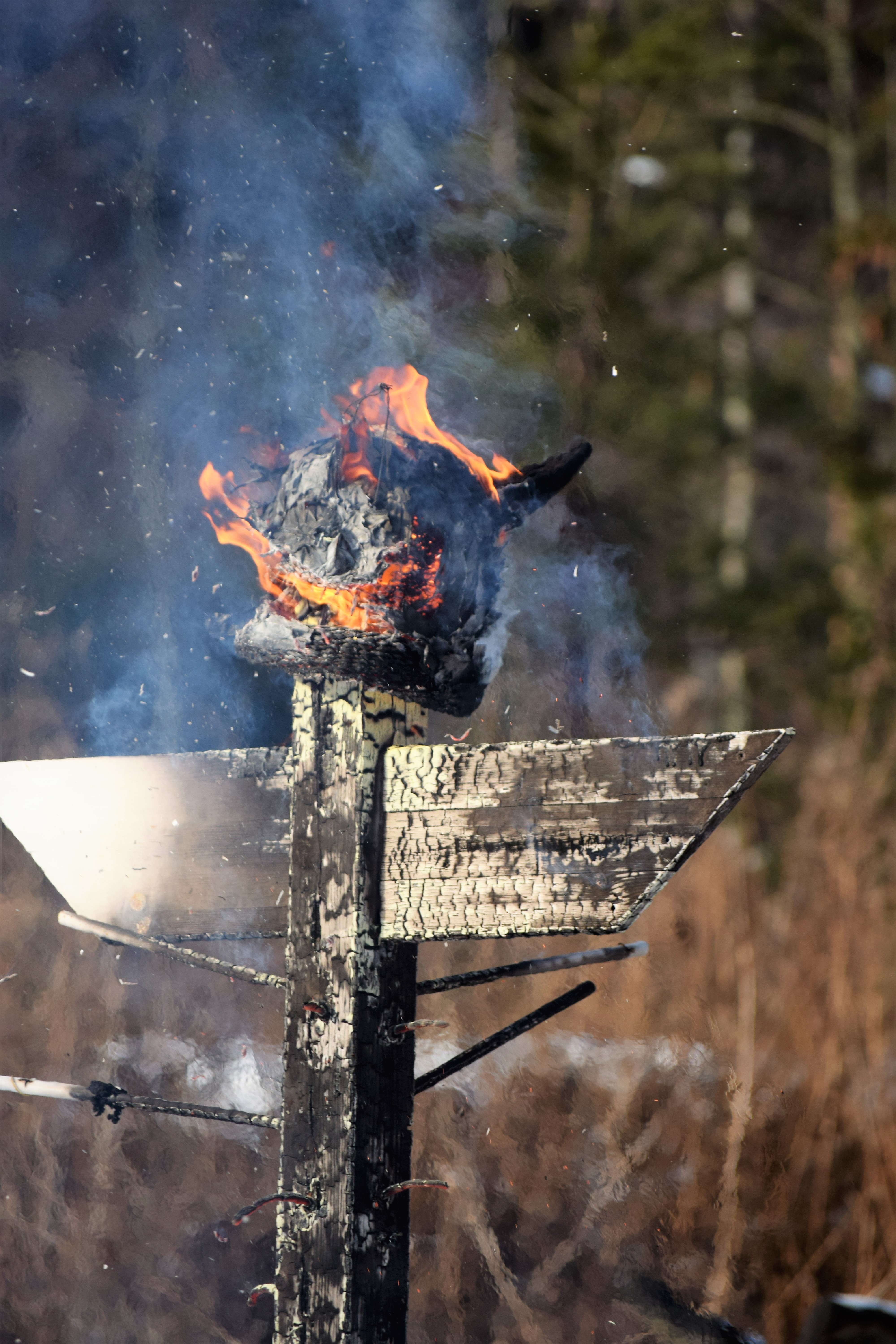 Knutepunkt Totem 2017
Knutepunkt, an academic conference about Larp rotates between Scandinavian countries every year. 2017 was it's 20th year, and was held in Oslo, Norway. The participants were instructed to bring something that represented their larping experience that could be sacrificed along with a totem. The beginning of the conference saw participants enacting 20 years of memorable defining moments of each convention until the totem itself was created.
At the end of the conference, participants gathered to watch the totem burn. Several participants began a snowball fight, and others laughed and said goodbyes while the embers died out. It was an emotional moment for many, and a stepping stone for me.
One of my workshop participants placed a rainbow door we made on the totem, and I got to watch my beginnings be offered along with 20 years of solid work, friendship and community.